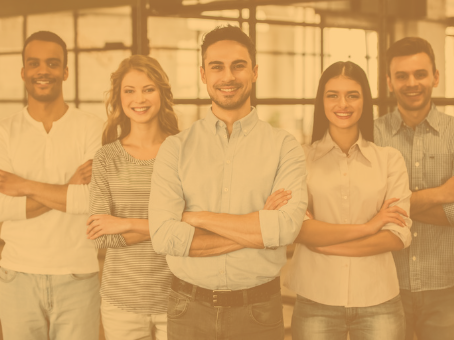 Over the last 12 months, Proxi has placed more than a dozen senior SaaS marketers into key roles in NZ. Working in partnership with Bob Walker, a seasoned recruiter of sales and marketing professionals, the team has learned a lot about the state of the New Zealand market and is keen to share our learnings for the good of all Kiwi SaaS businesses.
TL;DR
The market for good SaaS marketing talent is tighter than it has been for the last 16 years.
Organisations' expectations of the talent that's available in the market for the money they've got to spend is misaligned with what is actually available.
The talent that is in the market has an over-inflated opinion of its own worth, but is in a great negotiating position. Salaries are up but output is average at best.
If you're trying to hire the best talent in a tight market you've got to have a compelling story / purpose to stand out from every other SaaS company trying to hire.
Market Insights
The market for talent in major cities remains super tight. Vacancy numbers are up 20% on pre-Covid numbers.
There is less movement in the market than there was 6 months ago. This period of mass-movement led to a salary spike, which now makes it harder for people to move.
Some of the best SaaS marketing talent is being poached by overseas tech companies who see New Zealand as a cheap place to hire skilled individuals who are culturally aligned.
There is a net exit of talent from NZ domestic market increasing. Young professionals are keen to go on their OE along with mid-career professionals heading to Australia.
Immigration is a disaster – organisations can't get people through the visa process due to the red tape. Added to which, NZ has lost a lot of its shine as a destination.
The talent that does get in tends to be very good. However they often get surprised by the low level of capability they have to deal with in NZ. Many choose to consult.
Organisations are getting more and more specific about what they are looking for in terms of skills and experience. Expectations are super high
There's a subtle move from generalist marketers to specialist marketers. Digital Marketing reigns supreme but Product Marketing is a close second (in terms of desired skill sets).
Employment flexibility is essential for anyone wanting to hire (2 days in office is a bare minimum offer in today's market).
Organisations that don't have a super clear employment brand and a real purpose are significantly disadvantaged when it comes to securing talent in the market.
Base Salary expectations for SaaS marketers
1. CMO > $220K-$350K
To get the most out of your investment:
Don't hire a full-time CMO until you really need one and you can afford one (funded/growing).
Hire them in-market if you possibly can and pay the premium associated. It's worth it.
Ensure they have the strategic chops to support your growth.
2. Head of Marketing > $140K-$180K
To get the most out of your investment:
Hire them early. Your Head of Marketing should be one of your first hires.
Get them to build the SaaS marketing playbook for growth and optimise it.
Give them a seat at the leadership table to ensure their voice is heard.
3. Marketing Manager >$110K-$140K
To get the most out of your investment:
Hire a generalist not a specialist. You need a swiss-army knife marketer.
Manage your expectations. Marketing Managers are often more tactical than strategic.
Encourage them to get the systems and processes in place early.
4. Marketing Exec > $80K-$100K
To get the most out of your investment:
Ensure they have marketing leadership to support them.
Focus them on digital where there are normally easy wins.
Keep them tactical and moving forwards.
So what?
Keep: –
Offering hybrid work options and flexibility.
Empowering your marketing people to do the jobs you need them to do.
Start: –
Considering marketing as a strategic investment into the future of your SaaS business to retain customers and attract new ones.
Employ fractional senior marketers to build and drive the plan while the business is in its early stages of growth.
Getting help from senior marketers to assess the skills you need to deliver the outcomes you want and the associated cost.
Attending the Byte/Kiss My SaaS marketing streams to understand what good marketing looks like.
Offering nomad work options to younger staff members if you can make it work.
Investing in training your marketing team.
Stop: –
Asking marketing to report through to sales, it just doesn't work.
In summary, there is SaaS marketing talent in New Zealand, you've just got to try hard to find it, and when you find it you've got to move really fast to secure it as it's not hanging around. But don't be fooled by a bright shiny CV, you've got to dig deeper to make sure they really can do the job you need them to do – which can be hard if you're not 100% clear on what you need done!
If you're looking to hire sometime to support your SaaS business as you grow and scale then talk to the team at Proxi first. Proxi UPSIDE is a turn-key marketing hiring solution that includes needs analysis, search, capability testing, and up to 12 weeks of one-on-one coaching.