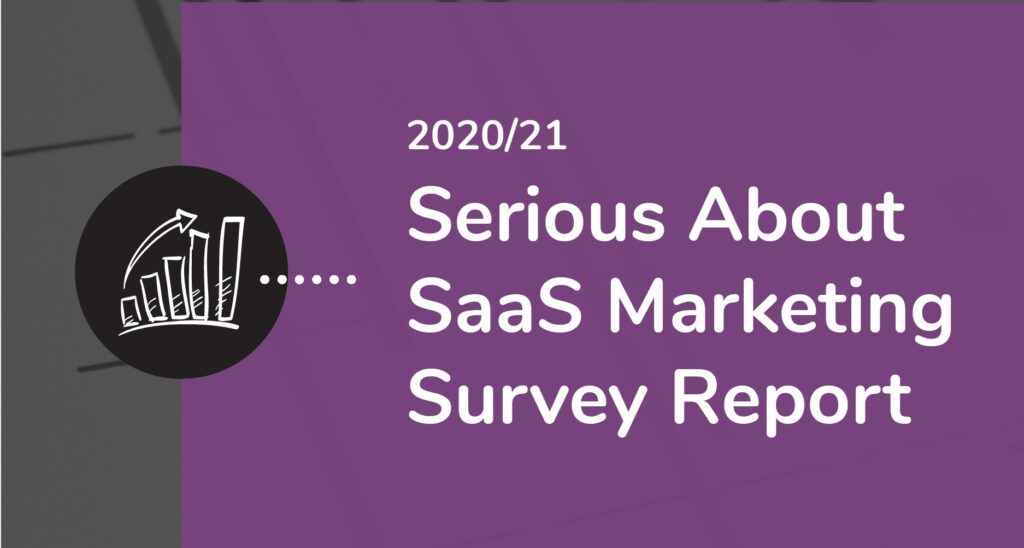 NZ's first SaaS marketing survey results are in!
Our 'Serious about SaaS' Marketing Capability Survey report brings together the findings and insights from a survey conducted amongst nearly 50 Kiwi SaaS businesses in late 2020. The survey was created to help the sector understand and benchmark the level of marketing capability present inside Kiwi SaaS businesses.
Based on our experience inside the sector, most SaaS business leaders understand the importance of great marketing but struggle to find the people and skills necessary to make their marketing investments payback. At Proxi, we believe a lack of strategic marketing capability lies at the heart of the problem – however, with the right focus, training, and investment, there is huge room for improvement.
As marketers, measuring marketing activities is a given – we do it as part of our day-to-day roles. At the end of 2020, and having worked with dozens of SaaS companies across New Zealand, we got to wondering if and how Kiwi SaaS businesses measured their marketing capability. If they were measuring, did they have a benchmark to aspire to?
We crafted the 'Serious about SaaS' Marketing Capability Survey and asked Kiwi SaaS companies to rate their own performance against ten fundamental 'pillars' which represent different areas of marketing, from website performance to strategic alignment. To complete the survey, CEOs of SaaS businesses were invited to rank themselves on a scale of one to six (low to high), based on their assessment of their own capability.
We collated the results and what they demonstrated was, that while there were some companies pretty switched-on with their marketing and leading with best practices, there is plenty of room for growth when it comes to marketing capability.
Here are some key highlights on five of our pillars. You can explore the full results in more depth in the full report or have a look at this infographic for an overview.
Customer retention: 55% of Kiwi SaaS companies think they're great at looking after and nurturing their customers, with programmes in place to keep them engaged and create advocacy.
Strategic alignment: 47% believe they have a good handle on this, however, 20% don't. We all know at what happens when marketing plans and business plans are not aligned.
People, systems, and processes: 30% admitted that there is no one responsible for marketing, they have no clear plan or budget, and their systems and processes are all over the place. As experienced tech marketers, we think that not having these key pieces in place restricts business growth and success.
Marketing metrics: 32% have a comprehensive KPI dashboard, updated weekly, and derive insights to operate their business. But 30% don't. If you can't measure it, how do you know your marketing approach is successful?
Website effectiveness: 19% of SaaS companies in NZ have a perfect website that tells the right story, converts customers effectively, and ranks number One in Google Search against their keywords. 28 % don't. As a SaaS business, your website is your window to the world – it simply has to be right for success and growth. Congratulations to the 20% – we admire you!
In the 'Serious about SaaS' report, you'll find more insights and our top recommendations to help you rock your SaaS marketing. In a series of articles, we'll explore how to make progressives and impactful changes for each pillar. It's a great opportunity to review your own marketing capability and identify areas where you could up your game. Small changes can result in big wins.